Apple viker sig i bråket med Hey.com
Publicerad 2020-06-22. Lästid: 2 minuter.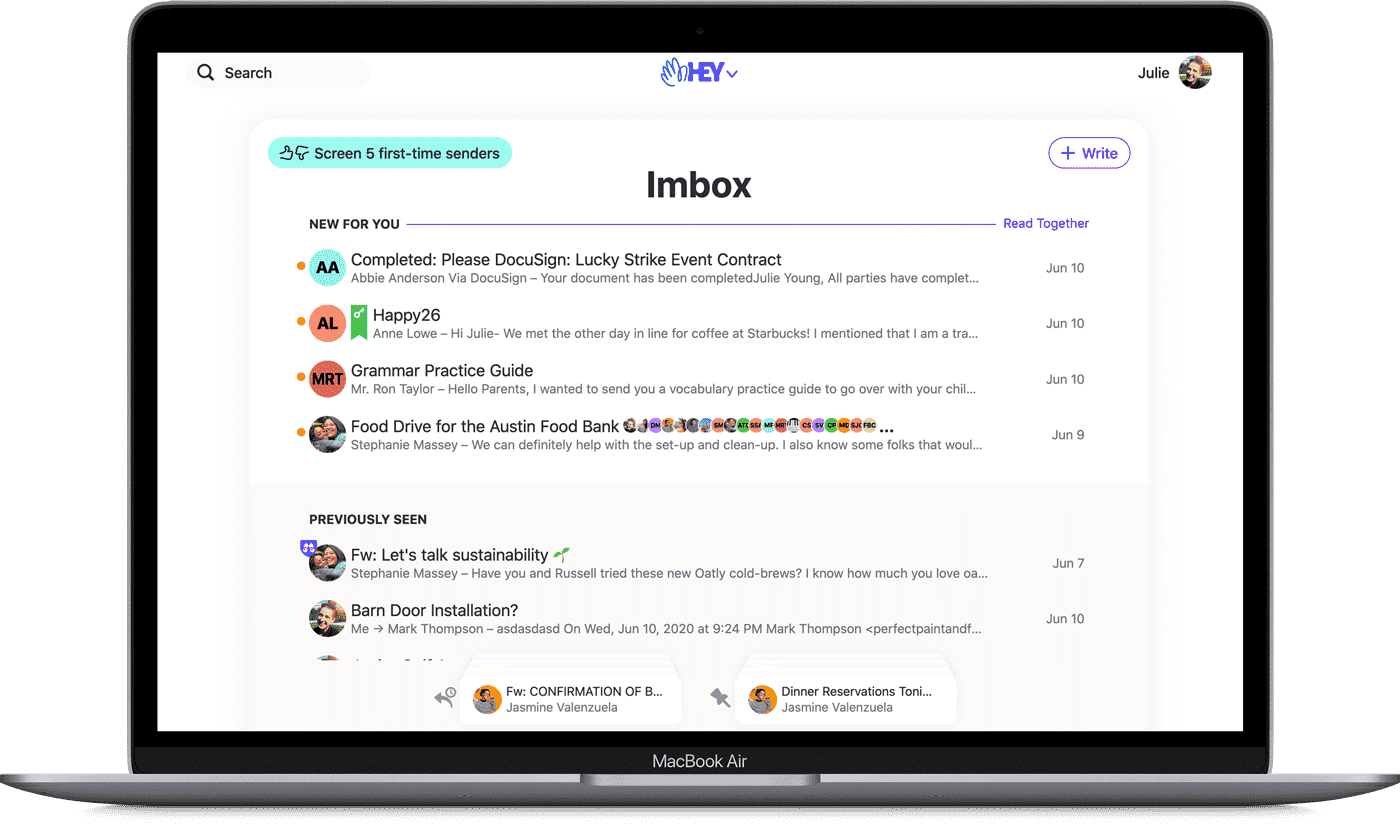 Apple has approved HEY for iOS 1.0.2 without IAP!! We've submitted 1.0.3 for final, definitive approval with a new free option and HEY for Work. SO NOW WE WAIT. CAN THIS STAND-OFF END IN A TRUCE?
Hey.com har fått göra vissa justeringar för att få applikationen godkänd men de slipper åtminstone ge Apple 30 procent av sina intäkter:
Okay. We thought we were following Apple's unwritten rules for multi-platform SaaS products: No signups, no links, no mentions of where to sign up. Plenty of applications in the App Store work exactly like this today, including long-approved apps from Netflix, Google, Salesforce, and Nintendo.

But then Schiller said "One way that HEY could have gone…is to offer a free or paid version of the app with basic email reading features on the App Store, then separately offered an upgraded email service that worked with the Hey app on iOS on its own website."

So we got down to it, and worked the weekend to get an update on Apple's desk Monday morning. Our team did a great job implementing the product changes that Schiller asked for, and first thing this morning, right after we shipped 1.0.2 to our customers, we submitted 1.0.3 to the App Store for approval.

This new version introduces a new free option for the iOS app. Now users can sign up directly in-app for a free, temporary, randomized @hey.com email address that works for 14 days. Think of it like a temporary SIM card you buy when traveling. Or for when you don't want to give out your real email address, like a short term "for sale" listing, like Craigslist does it.
Bra för Hey.com, bra för Apple. Sen om de senare lärt sig något av detta låter jag vara osagt men jag hoppas innerligt att så är fallet.
Nilay Patel har en [bra sammanfattning]/https://www.theverge.com/2020/6/22/21298552/apple-hey-email-app-approval-rules-basecamp-launch) om detta på The Verge också. Rekommenderad läsning.